Jefferson County Vision: Working for a Sustainable Future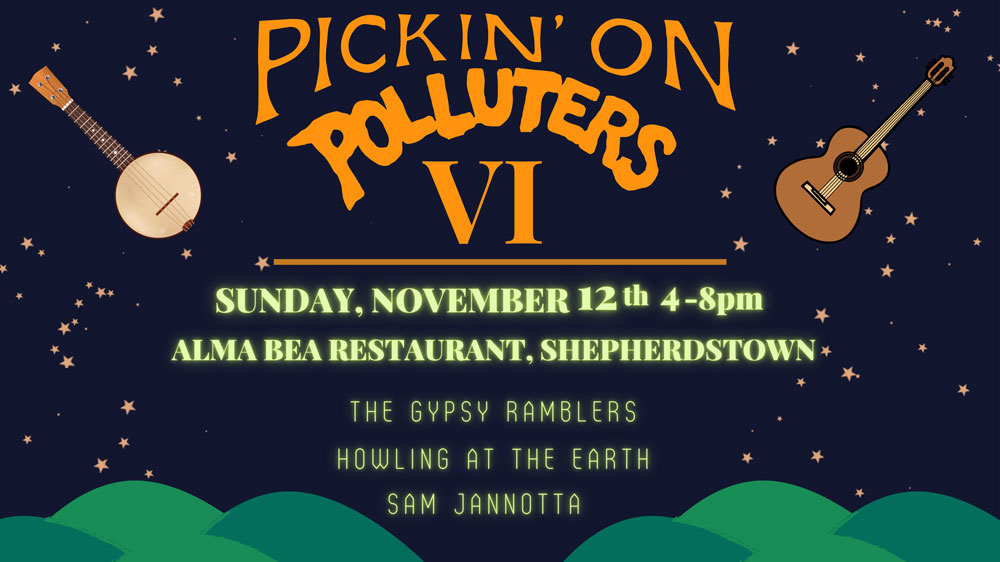 A fundraiser to keep Jefferson County's air and water clean
Sunday, November 12 2023 | 4-8 pm | at Alma Bea Restaurant
202 E Washington Street, Shepherdstown WV
Featuring Music By
Howling At The Earth, The Gypsy Ramblers, Sam Jannotta
This event will also feature a delicious Appalachian-inspired menu of food and drink, and a silent auction showcasing local businesses!
TICKETS are $20/person | $15 for students with an ID | 17 & under enter free
ALL PROCEEDS SUPPORT JEFFERSON COUNTY VISION AND THE EASTERN PANHANDLE GREEN COALITION
Since 2018, Jefferson County Vision has worked to support sustainable growth, without heavy industry and ensure government transparency in Jefferson County, WV. We partner with individuals and organizations to ensure that the Jefferson County we know and love is protected for future generations.
We envision a county with clean air, fresh water, beautiful landscapes and farmlands, thriving tourism, and preserved historic treasures. With your help, we will continue to promote a vision for Jefferson County that benefits everyone.
Timeline: The Fight to Stop Heavy Industry