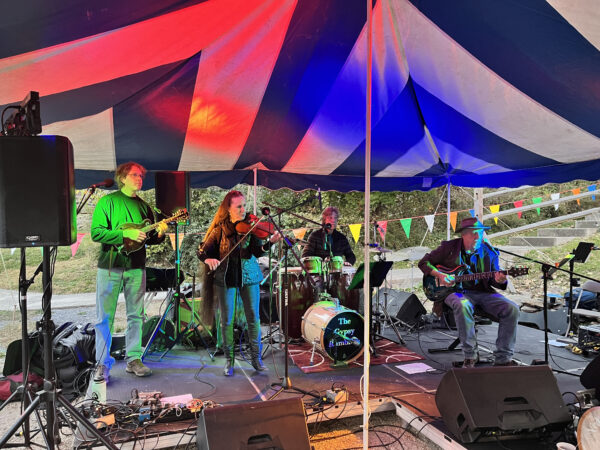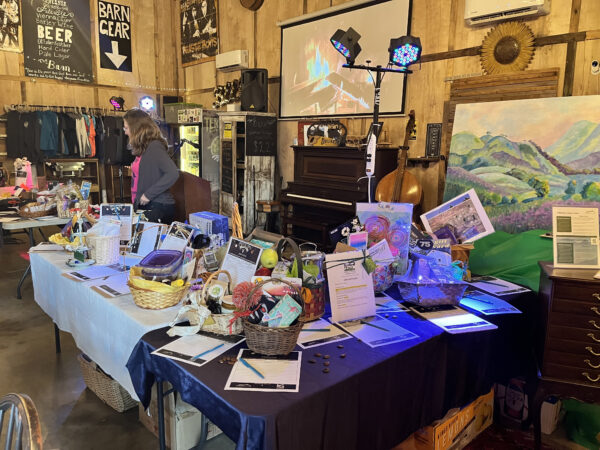 JCV and the Eastern Panhandle Green Coalition (EPGC) co-hosted the 5th annual Pickin' on Polluters fundraiser on Saturday, October 5th 2022 at the Barn of Harpers Ferry.  The event started with a public candidate forum of endorsed candidates Hannah Geffert, Susan Benzinger, Dale Manuel, and John Doyle. Candidates David Tabb and Philip Wenner also joined in the open discussion.
Morgan and Fiddlin' Dave kicked off the party followed by the Gypsy Ramblers and headliner Olivia Ellen Lloyd and her Nashville Band!  Our silent auction was a huge success with over 25 baskets of goodies donated by local individuals and businesses. We are grateful to our awesome bands and those who donated to our silent auction.  They helped make our event a success.
Thank you to the individuals and businesses that donated to our silent auction:
John and Patty Bachner
Carole Carter
Ruth and Dennis Hatcher
Sharon and Michael Hellman
Marie Uehling
We are grateful to everyone who attended and donated. If you were not able to join us, we look forward to seeing you at future events!