Rockwool yesterday alleged in the media that individuals have made "threats of violence" against their employees and contractors.We strongly condemn any kind of threatening behavior, as an organization and as a community. Intimidation or physical threats have no place in...
PRESS CONTACT: Megan Day Hartlove, 304-886-3874 Email: mrhartlove@gmail.comAUGUST 9, 2018. Here we go again! The Spirit of Jefferson reported last night that the Jefferson County government just conducted ANOTHER closed-door meeting with Rockwool. No public notice and no public participation.Even...
August 8, 2018Dear Rockwool Executives:Welcome to Jefferson County! If we had known you were coming to Ranson yesterday, we'd have arranged a more spirited greeting.While you are here, please explore our beautiful county. We are the "wild and wonderful" gateway...
In March 2018, the West Virginia Department of Environmental Protection produced a Fact Sheet/Preliminary Findings about the Rockwool site in Jefferson County. The Fact Sheet discloses the presence of six different known or suspected carcinogens in Rockwool's air pollution. These...
News by Category
SIGN THE PETITION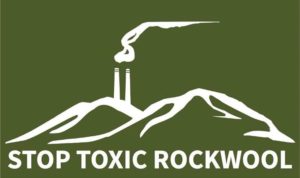 Upcoming Events
There are no upcoming events at this time.
Recent Posts